Guest post by Sarah Hayse
We have been loving the WCK Pack. It came in last weekend and we are so stoked about it. A lot of the trails we like to walk aren't exactly wheelchair friendly so this is going to be so helpful for us. And it has so much storage and is super adjustable to grow with her.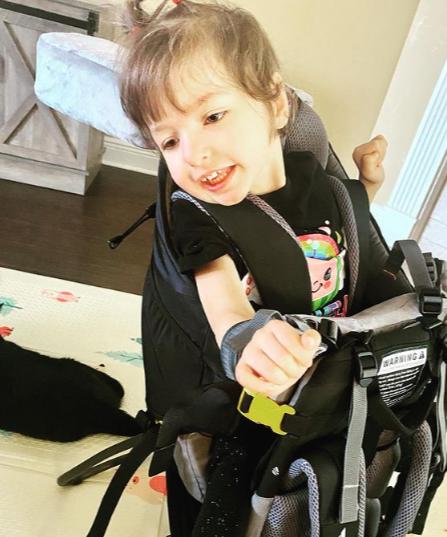 We first heard about We Carry Kevan through Hope for HIE. My daughter had a brain injury at birth due to a placental abruption that stopped her heart for 18 minutes. The lack of oxygen to her brain caused a global brain injury (HIE) and as a result she has Cerebral Palsy and epilepsy. That's how we were connected with the HopeforHIE community and how we become aware of these packs (and also in the disability community in general).
This past weekend we went on a hike to local waterfalls that we have not been able to do since Stella's birth because the terrain is definitely not wheelchair friendly. Stella had a perfect view of everything and we definitely plan on doing a lot of hiking this fall with it.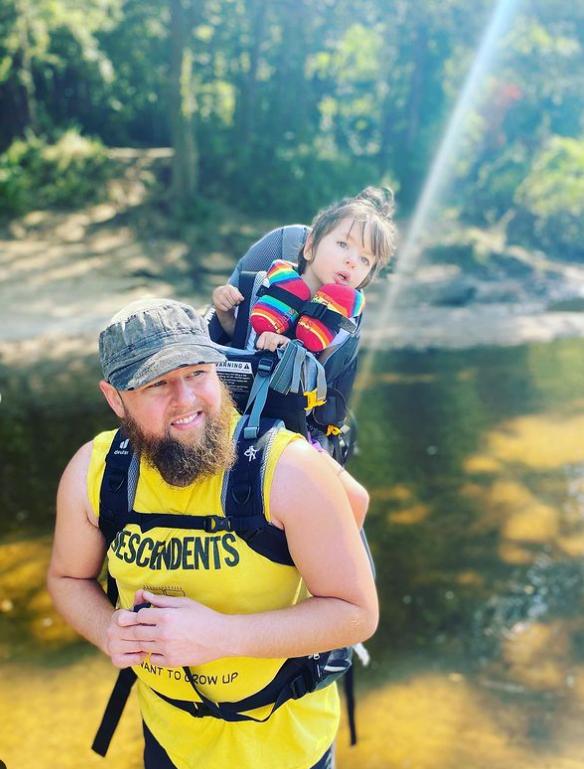 Her dad has really enjoyed it, so he has done the majority of the carrying. I'm able to carry as well, but it's been a real bonding thing for him, because he's always been an outdoors guy but that can be difficult to do with a wheelchair.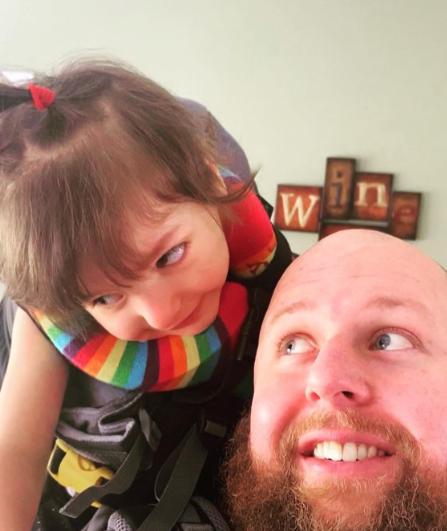 Last fall we went to a cave tour and we really struggled to navigate things with her wheelchair, so I'm super excited to try that again with the pack.
Also, Stella doesn't always get the best view with her wheelchair height. That was my favorite part, how much she was able to take in. I'm also excited to try it out just for typical things we enjoy like going to the zoo and pumpkin patch. I feel like she will get a much better view of things.