The We Carry Kevan team is thrilled and amazed to hear about all the places the WCK packs have travelled, and the incredible people who have access to these places because of it. In March of this year, the Schwartz family took their pack and visited the warm, tropical beauty of the El Yunque National Rainforest in Puerto Rico, far from their home near Washington D.C.
They originally planned the trip for February but had to delay it because their six-year-old daughter, Elana, battled some illnesses this winter, with long hospital stays and slow recovery. Nevertheless, their adventure did happen and was a huge success. "We are still pinching ourselves that Elana was healthy enough for us to travel on our trip - and that she had so much fun!" says Elana's father, Mark.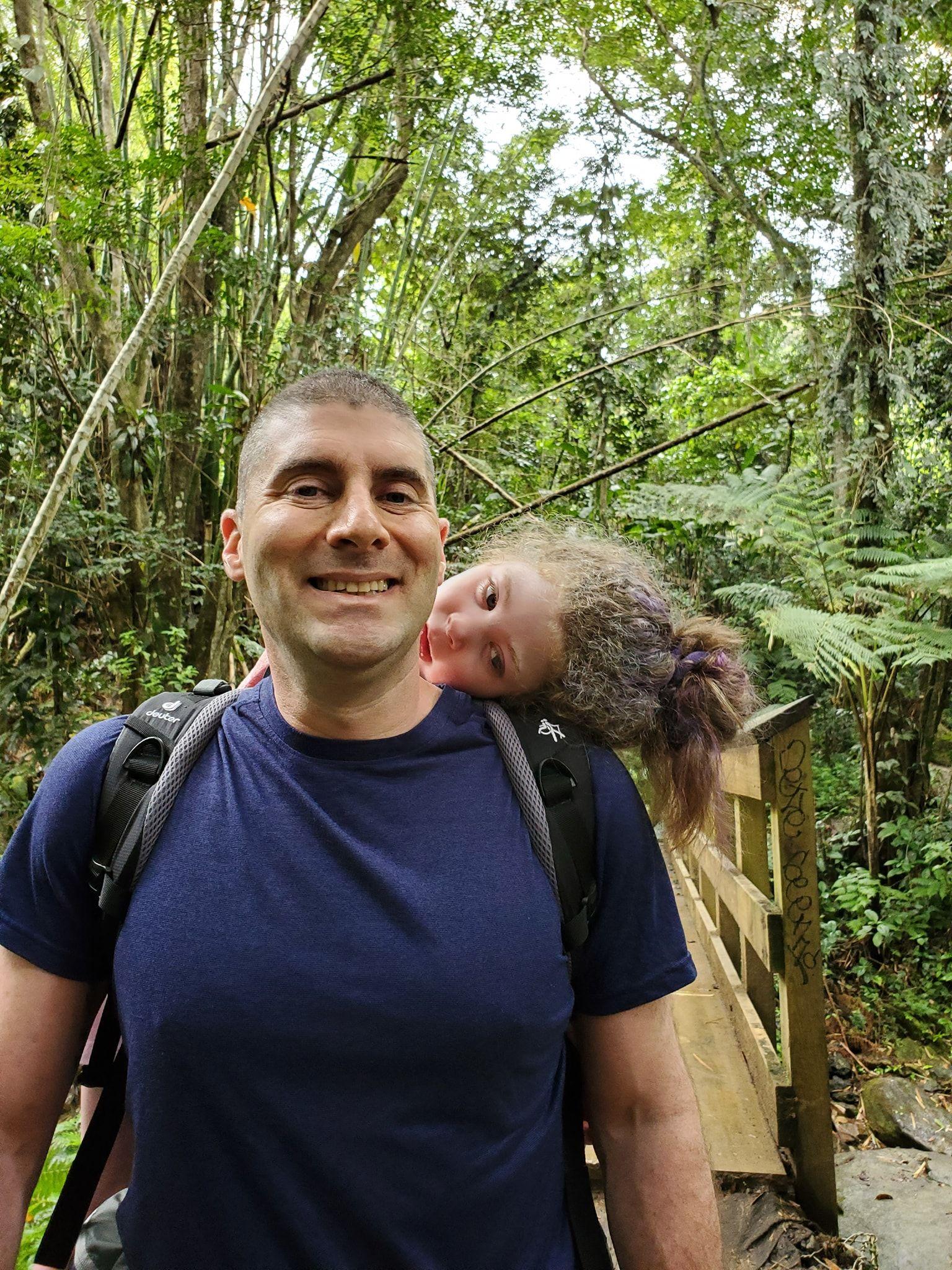 Elana and her twin sister, Leah, suffered a severe HIE (hypoxic ischemic encephalopathy) event as a result of multiple medical complications during birth. Their mother, Becky, almost died from significant blood loss, and baby Leah died the day after she was born. Elana spent eight weeks in the NICU and the doctors predicted that she would have major challenges and impairments her entire life. Because of the brain trauma she experienced, she is diagnosed with spastic quadriplegic cerebral palsy. She is unable to walk, is non-verbal, has cortical visual impairment, epilepsy and severe cognitive impairments, is g-tube fed, and requires many daily medications and medical treatments. Even though she and her family face all these difficulties, Mark declares, "Elana is an incredible little girl and the most amazing human I have ever known."
The Schwartz family has been involved in the Hope for HIE Foundation since the twins were born. They first heard about Kevan's story and the WCK pack through the Hope for HIE Facebook page and received their own pack over two years ago. They've taken Elana on walks around their neighborhood, but because of her fragile immune system they weren't able to do much more than that until recently.
They chose Puerto Rico because it was a relatively short flight from home, and the COVID vaccination rates in Puerto Rico are the highest of anywhere in the U.S. Besides these practical safety measures, Mark says, "Puerto Rico offered so many things for us to experience as a family: the beach and ocean, an island rich in history, quaint-small towns to discover that were a short drive away, and beautiful outdoor activities to explore - like El Yunque Rainforest."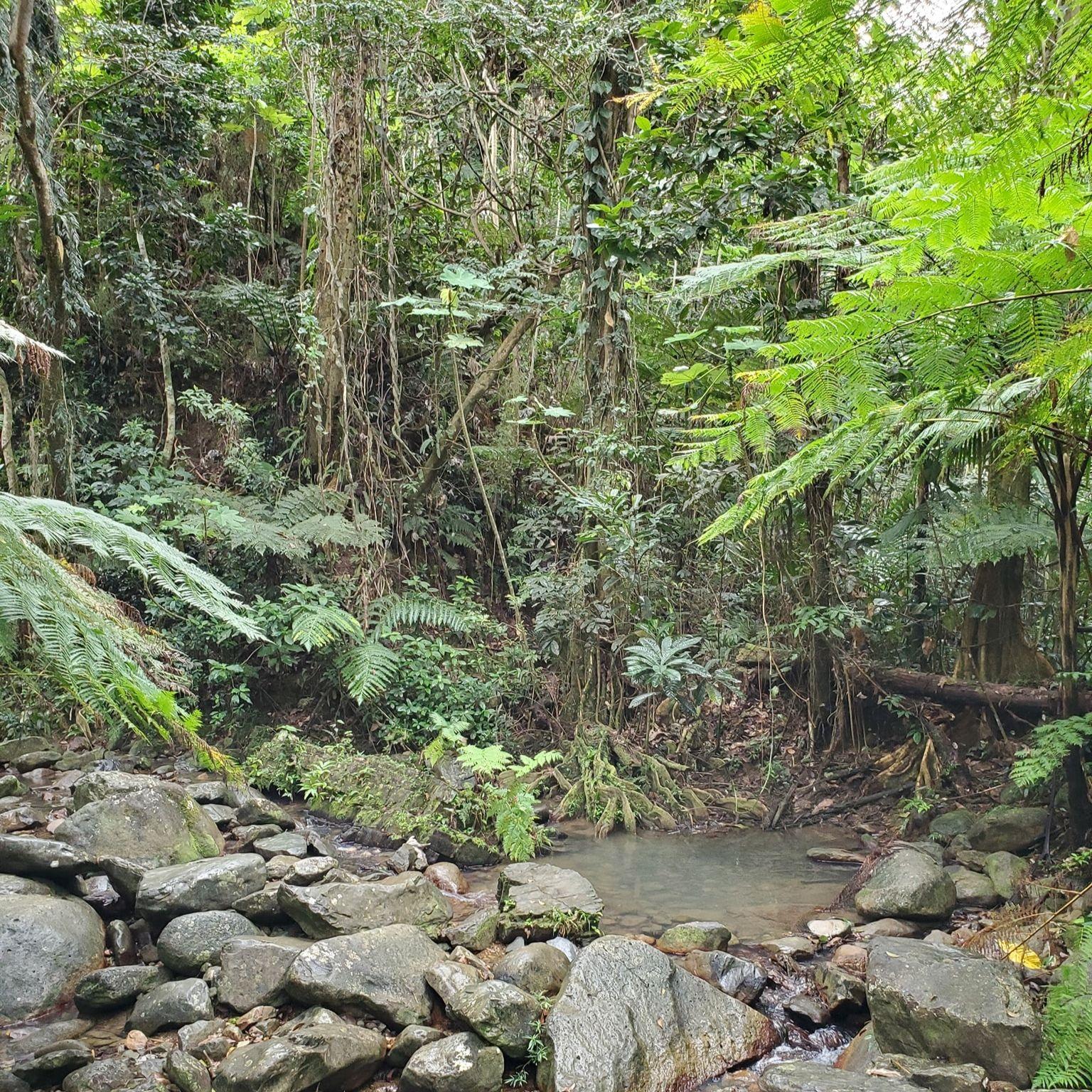 Planning this trip required a lot of thought and preparation. Mark and Becky had to research every aspect to make sure that it was wheelchair accessible, and if not, that they had a way to work around it. They worked together to get Elana situated and secured in the pack, and Mark carried her while Becky took care of Elana's two-year-old sister, Louisa, making it a whole-family adventure.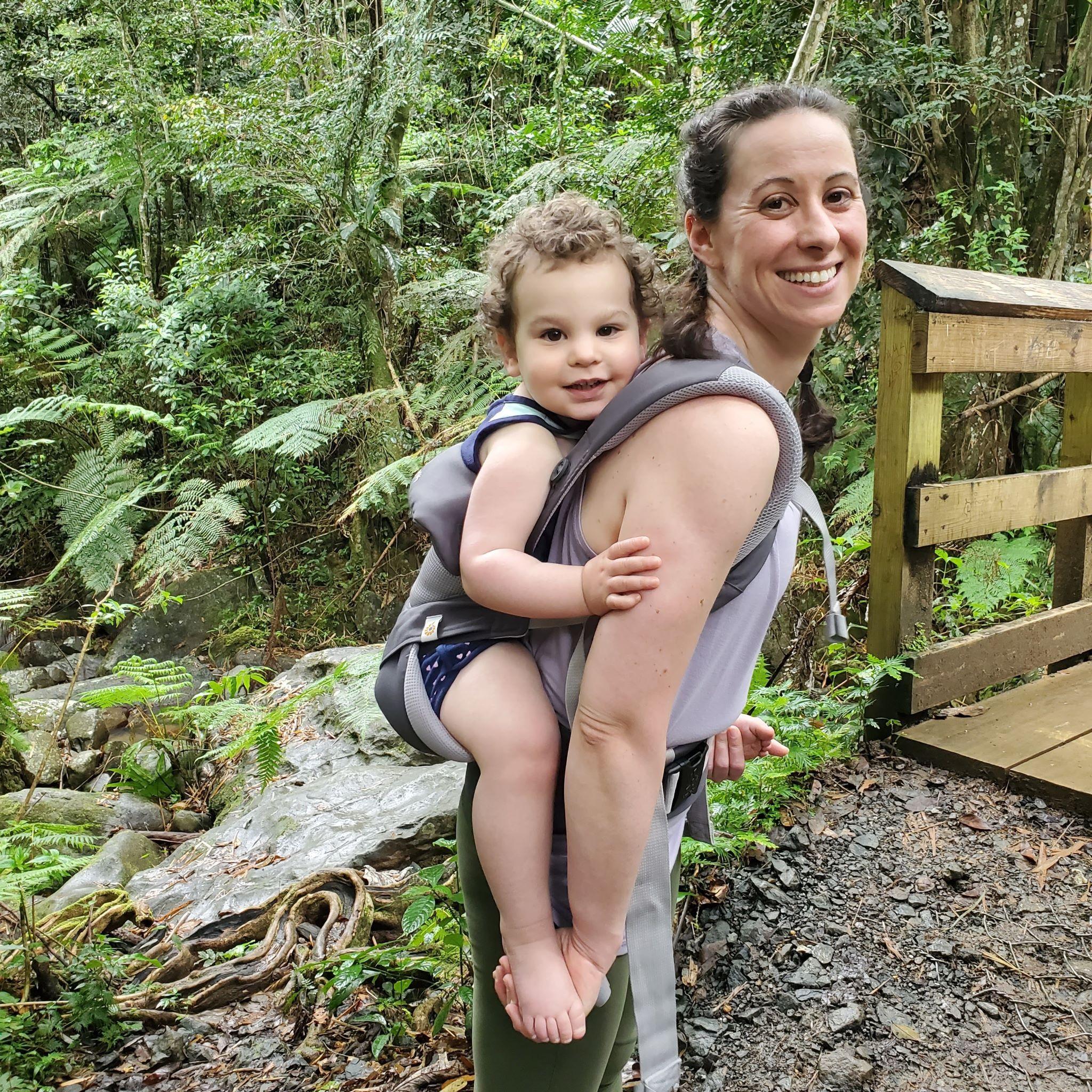 They hiked the El Yunque Rainforest for the large part of one morning. Besides being a very green and lush place, the terrain was quite hilly, rocky and muddy, so it would have been very hard for Elana to access without the WCK pack.
"On the hike, we knew Elana was enjoying herself because she was alert - eyes wide open and trying to look around," Mark says as he reflects on the experience. "Elana was also very relaxed the entire time. This might not sound like a big deal, but for Elana to be as relaxed as she was, is a really big deal. Elana was obviously pleased with our adventure and that made our day… Making it to the end of the trail - being at the water - was extra special. We felt accomplished. Elana's disabilities were not a barrier for our family; we were able to participate in something in the outdoors like any other family."