Guest post by Rachel Alexander
My husband Sean and I had three children when we found out we were expecting our fourth. We lovingly called her our "bonus baby" because she would be 10 years younger than her closest sibling.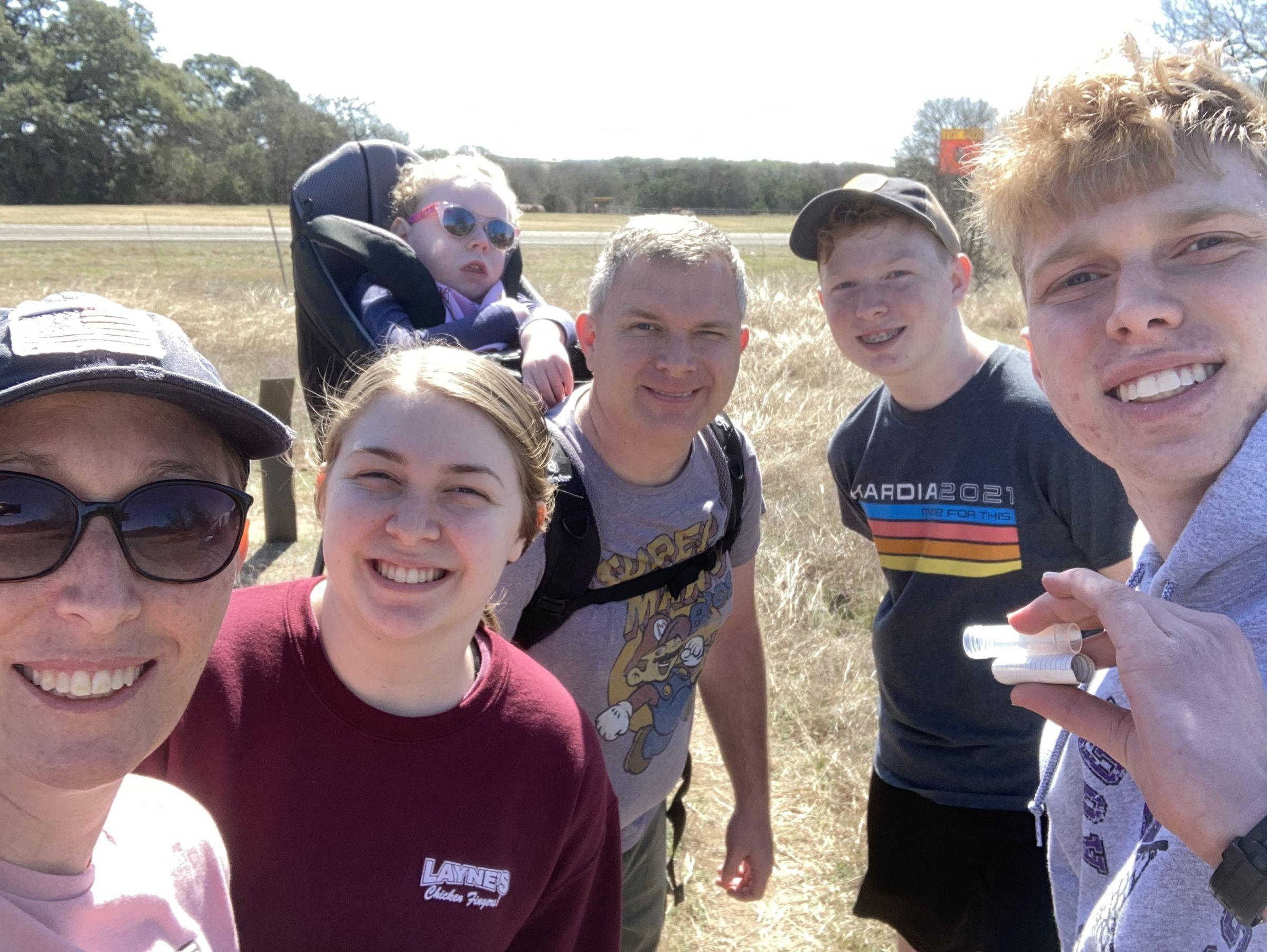 She really has been a bonus. She adds so much joy to our days. And, our faith and trust in God have grown too! Aubrey is diagnosed with a mitochondrial disease called
pyruvate dehydrogenase complex deficiency (PDCD)
. It affected the development of her brain and continues to affect all areas of her development including mobility, speech, hearing, and vision. It is a progressive disease.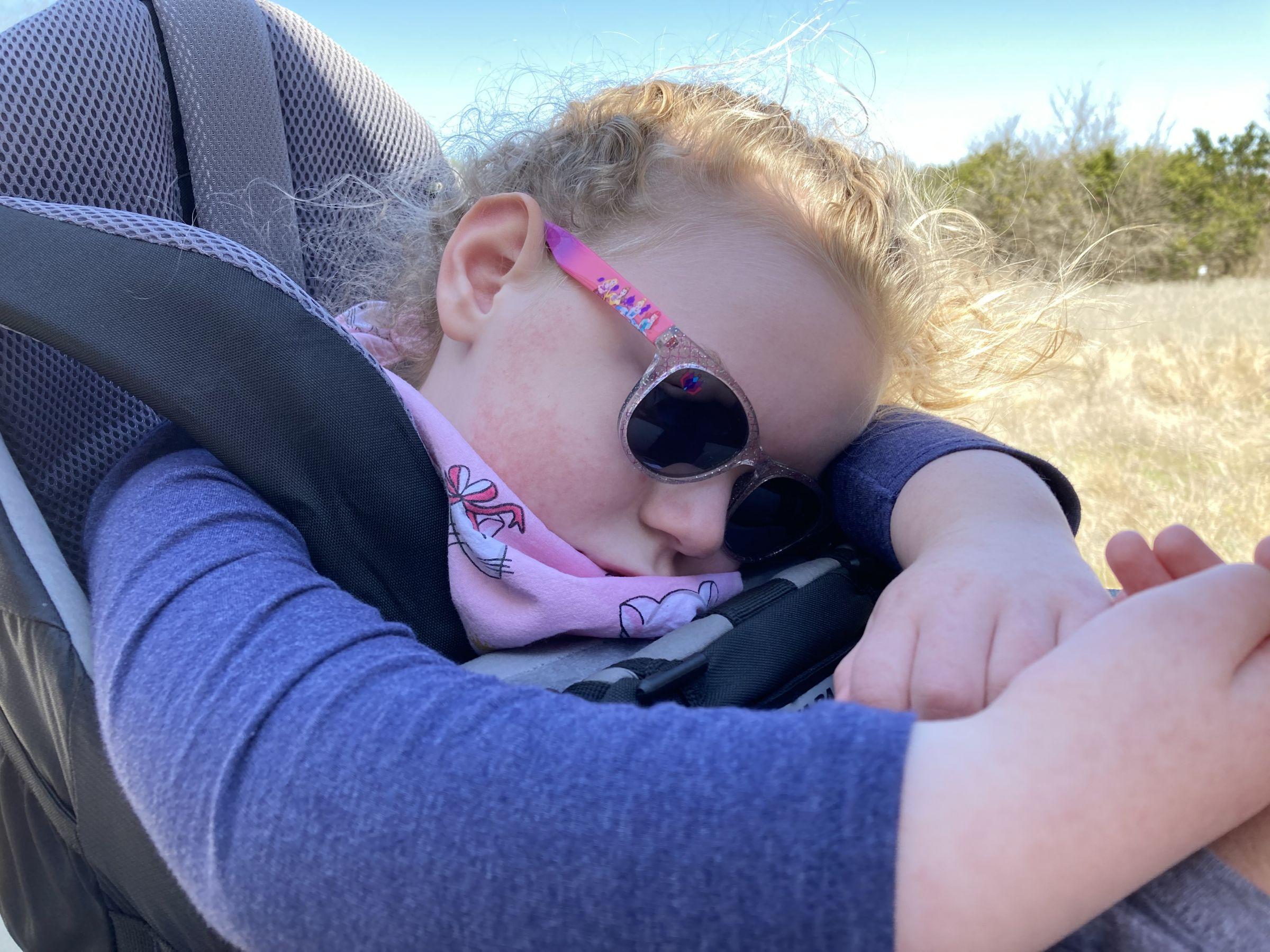 We knew that with the addition of Aubrey to our family, we wanted to prioritize making memories together. Our family has always enjoyed traveling and exploring. Yet, the most scenic trails and beautiful views are rarely accessible by wheelchair. When Aubrey was very young, we used traditional baby carriers for our hikes. However, she quickly outgrew those and required additional support. I was so excited to find the
We Carry Kevan Pack
while researching online.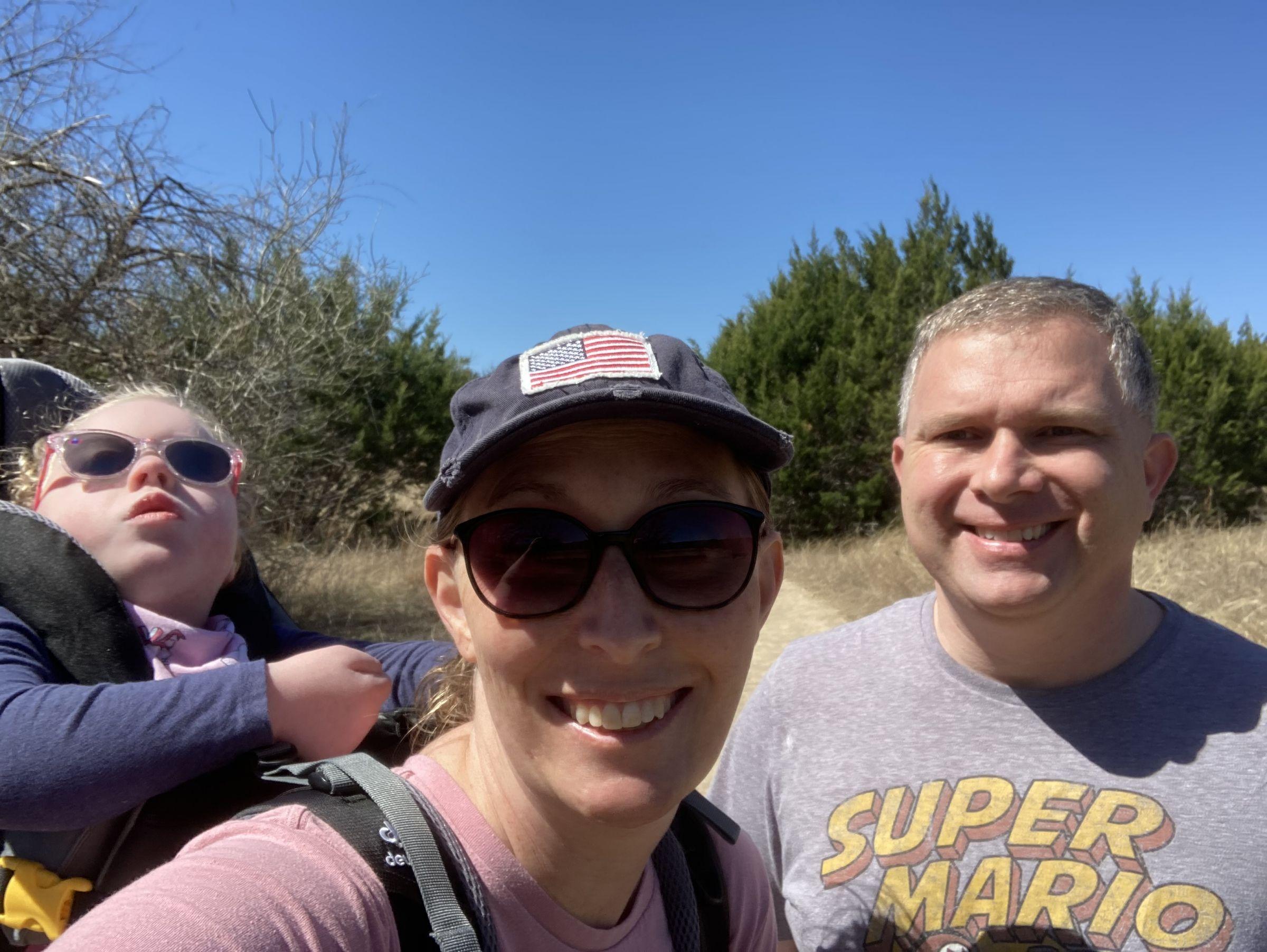 I inquired about receiving a pack donated by WCK sponsors and was thrilled that Aubrey received one! We've enjoyed visiting many state parks in Texas as a family. Most recently, we visited
Mother Neff State Park
for Spring Break and were able to climb the steps of the
Rock Tower
for a treetop view. We also found several geocaches along the trails in the park.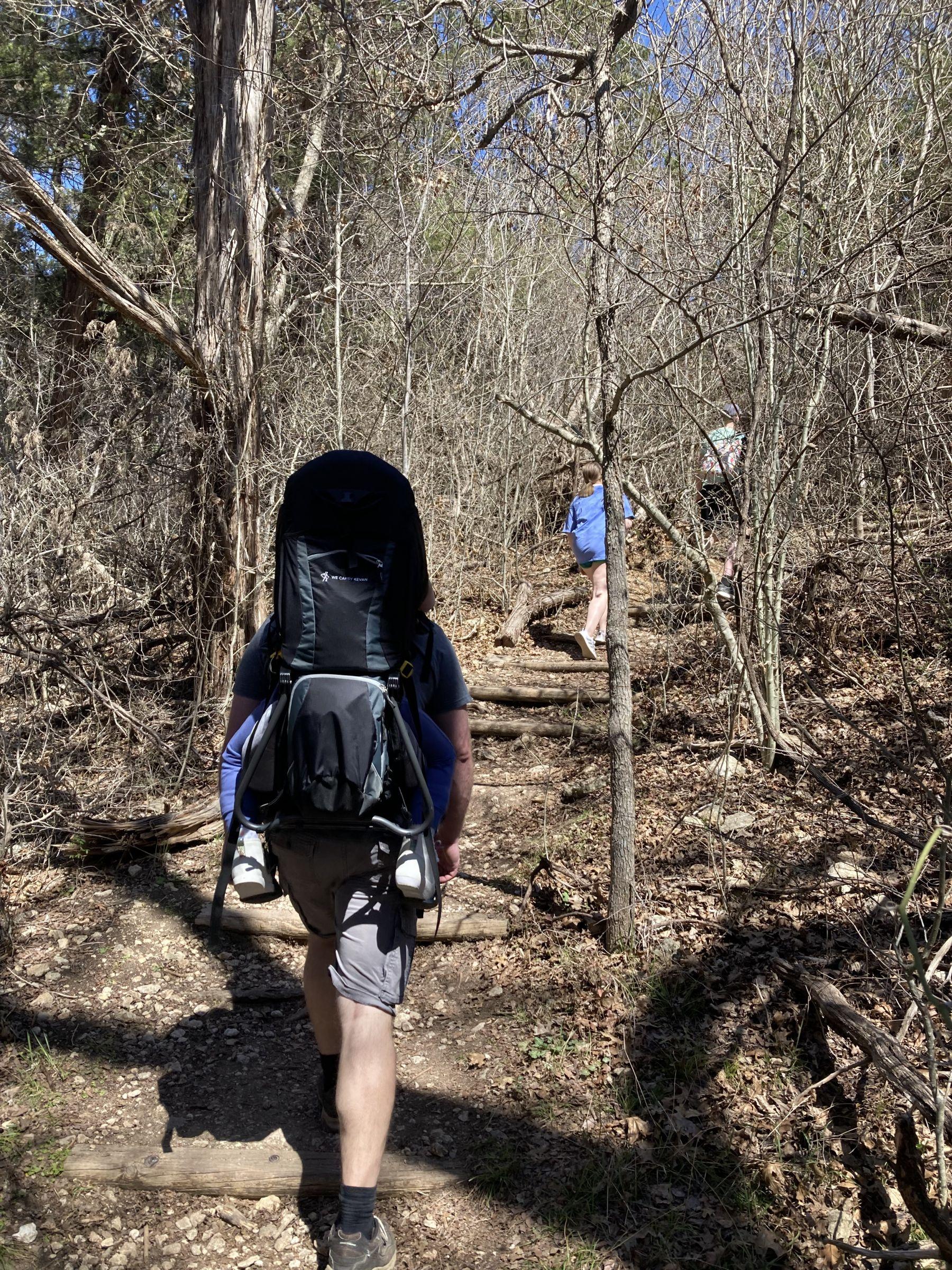 We all take turns carrying Aubrey, who is now five years old. We love to watch her smile as she experiences the sun or wind on her face and the view from up high in her WCK Pack. It's not uncommon for her to take a nap in her WCK Pack too! We're thankful for each day with Aubrey and the adventures with her in the WCK Pack.