Nine-year-old Annabelle Plaskon was a world-traveller even before she was born.
Her parents, Keegan and Ellen, and her sister, Sophie, were living in Korea, and at 20 weeks of pregnancy they learned that Annabelle would likely have a brain abnormality. They were in the process of transitioning back to the United States, and ten weeks later the doctor's concerns were confirmed – Annabelle was diagnosed with a rare chromosome disorder called Trisomy 4p.
This disorder has a variety of symptoms and it affects individuals differently, so they didn't really know what to expect. The first few years of Annabelle's life were very difficult, with several surgeries and lots of therapies and appointments. Since then, though, Annabelle has continued to make slow and steady progress, enjoying preschool and elementary school and becoming gradually more and more engaged with the world.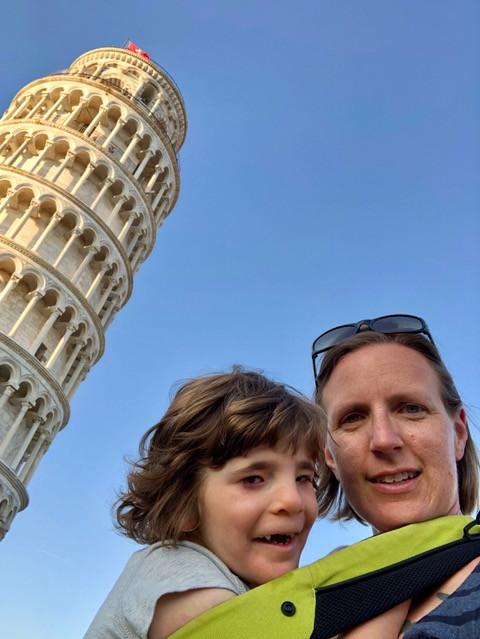 A few years ago, the Plaskons took a trip to Tuscany, Italy. Annabelle was only six and small for her age, so they were able to use an old Ergo carrier during that trip. They found that she really preferred to be up at adult level, so they carried her instead of using her chair. They began wondering and researching how they might continue to carry her as she got older…
"I remember exactly when I saw the Facebook video about Kevan's trip to Europe with his friends," says Ellen. "I was at a women's wellness weekend at a local camp with some friends, and I was browsing on my phone in the bunk when I came across a video explaining Kevan's trip and his plans to make the backpack available to other people with disabilities.  Because we're a family that loves the outdoors, I was excited about the potential of the pack, but I was the most struck by Kevan and his friends and their attitude toward accessibility.  It wasn't just about the equipment but also about the willingness of his friends to literally carry him to his dreams.  I often think that Annabelle is not incapable of full participation in the world around her, she just needs a world that meets her halfway.  Kevan's friends' obvious love and care for him moved me to tears because I want that so badly for Annabelle."
The Plaskons purchased a WCK Pack in 2019 and have used it several times for family hiking trips in Virginia and West Virginia. They have a special tradition of doing a New Year's Eve hike together, which they have done over the past few years.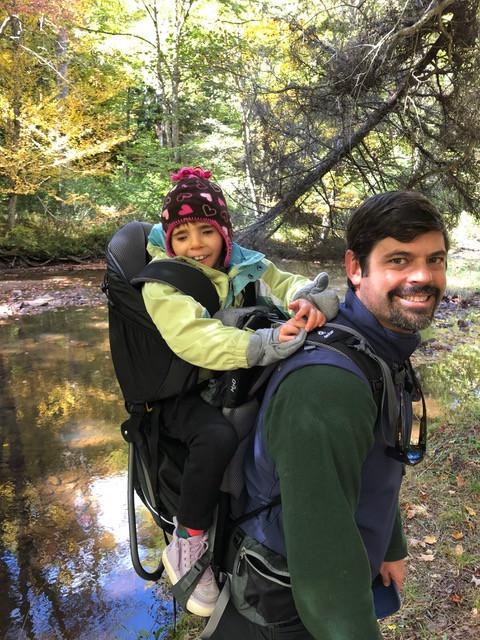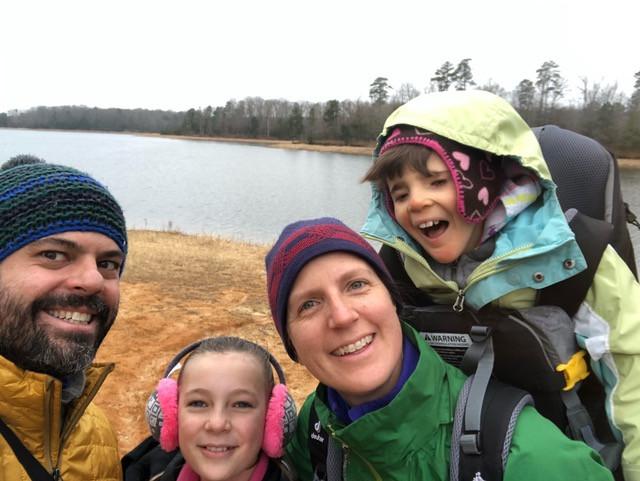 Most recently, they took a four-day trip to Tucson, Arizona, for spring break in April. They chose Arizona because they wanted to visit a dear family friend who lived there, and they wanted to explore the desert environment and enjoy seeing birds and desert plants. They were able to go on two hikes, one to the desert in Sabino Canyon and one to a high-altitude forest on Mount Lemmon. Annabelle loved being outside and enjoyed the trails. She also liked listening to her music and going in the hot tub at the rental house.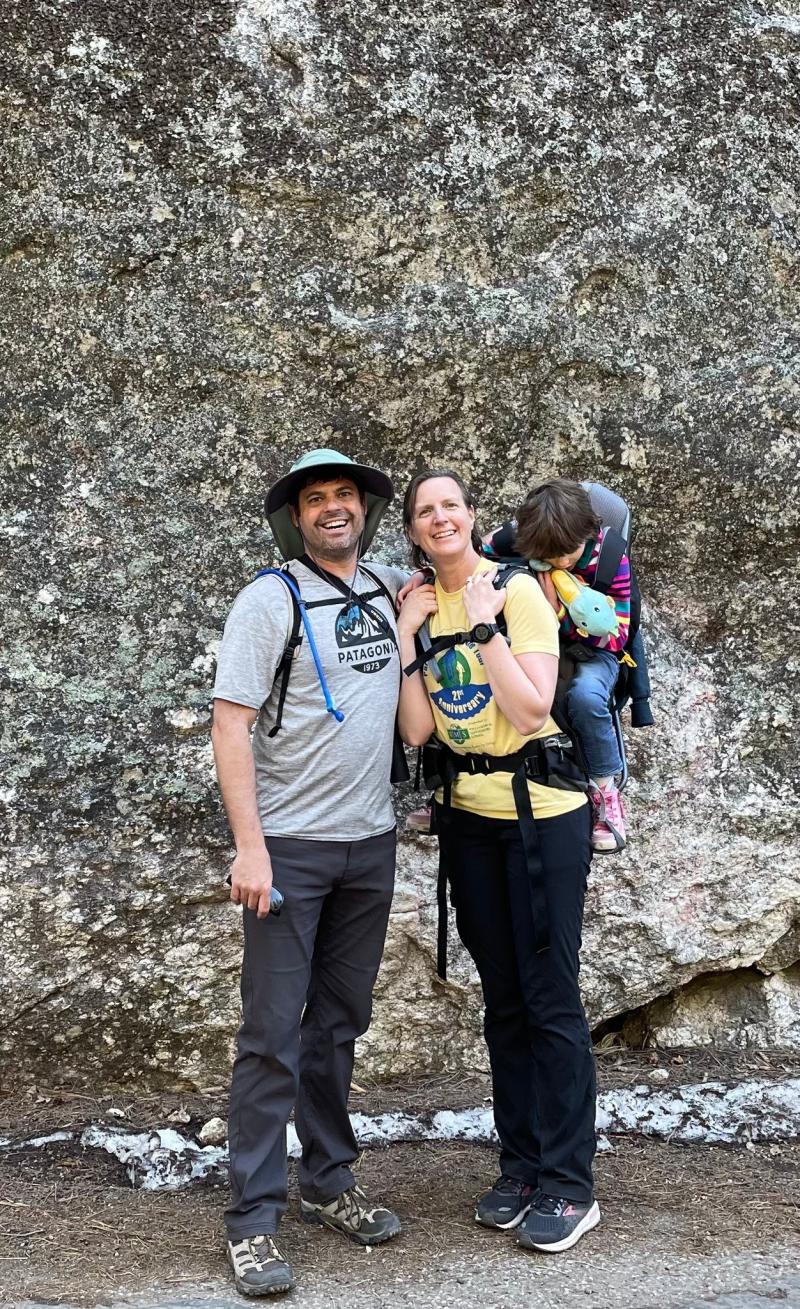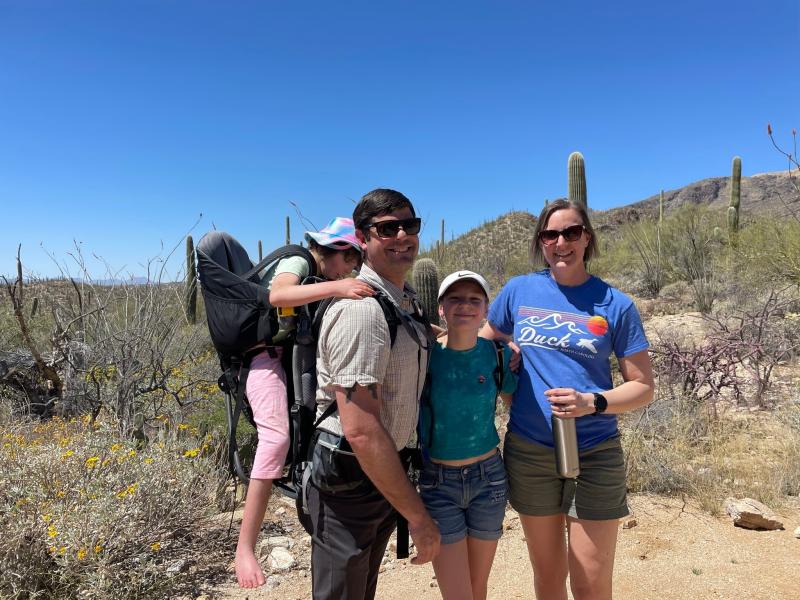 One of the things that made this trip particularly special was that all three of Annabelle's immediate family members carried her in the pack. Her big sister, Sophie, who will be 12 in July, asked to carry Annabelle and felt very special that she could contribute by carrying her sister in the pack for the first time. "Metaphorically, Sophie will be helping us to carry Annabelle for years to come," Ellen says, "and she loves to make sure that Annabelle is always included in our family activities."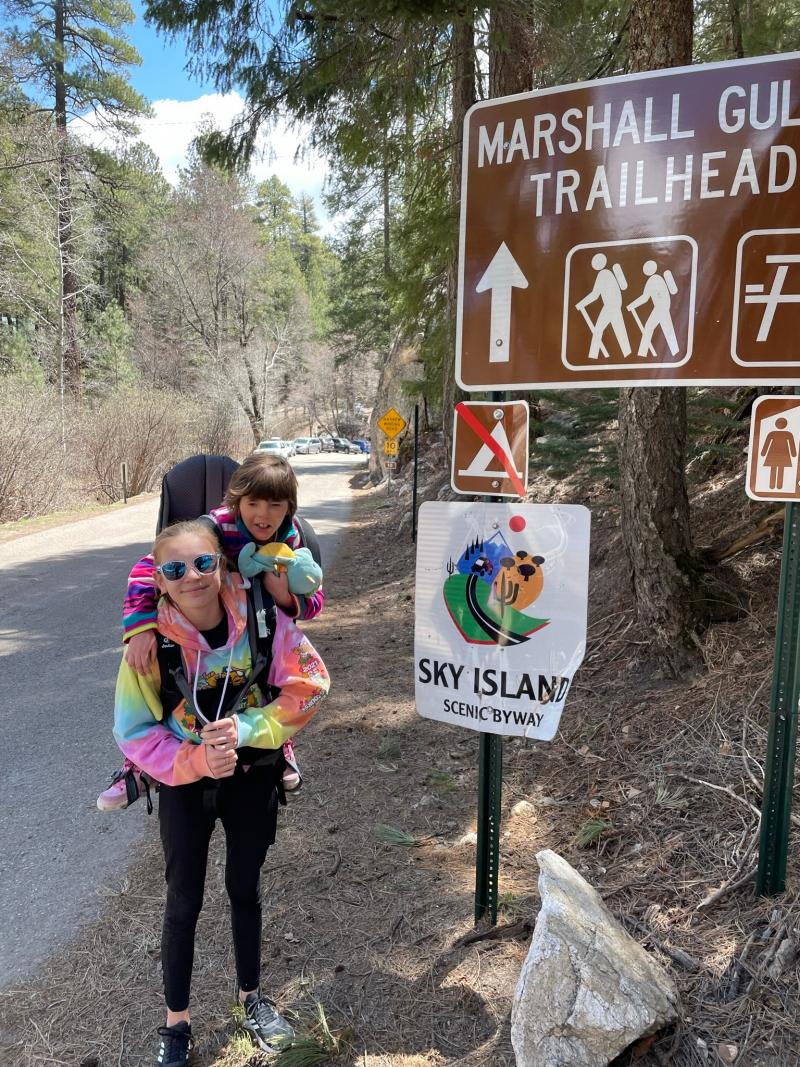 The family continues to look for opportunities to use the WCK Pack to enhance their family adventures. There's even the potential for them to take a trip to Mexico in the next couple of years. We're excited to hear more about the world travels of Annabelle with her remarkable parents and her amazing sister, Sophie!