Guest post by Anna Calvert from Quebec, Canada
Our son River is now 12 years old with cerebral palsy, and he's completely dependent on others for daily tasks and transportation.
As biologists and avid campers, my husband and I have always found ways to carry River into the wilderness – including his first backcountry canoe trip at the age of 9 weeks old, when we used a baby carrier to take him across portages into remote lakes! We then used a toddler backpack that lasted us for many years - as he grew very slowly - for camping trips (which were numerous!), neighbourhood walks, and snowshoe hikes both in the woods and on city streets when the snow was too deep for his wheelchair. I can't even imagine how much distance I have covered with my little buddy on my back!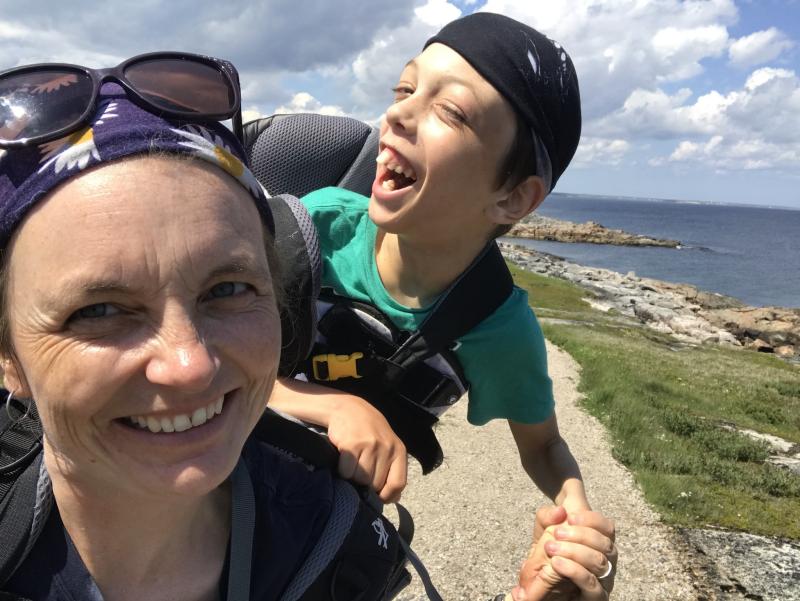 I began to worry, though, that once he outgrew his toddler pack we'd not have any way to carry him anymore, and our adventures would be limited. At some point I came across a video about Kevan and his friends on their travels in Europe, and wished we could have something similar. But it wasn't until a couple years later – after some failed trials with other backpack carriers that didn't offer the kind of support that River's body requires – that I discovered that WCK had begun selling their packs, and I was immediately drawn to all the features that it offered that would suit our needs.  
We bought our WCK pack in 2021, and it took River a while to get used to the change in carrier, but this past summer we took full advantage of our pack. We spent several weeks in Newfoundland, where both my husband and I carried River on scenic hikes along the rugged coastline and through small outport towns.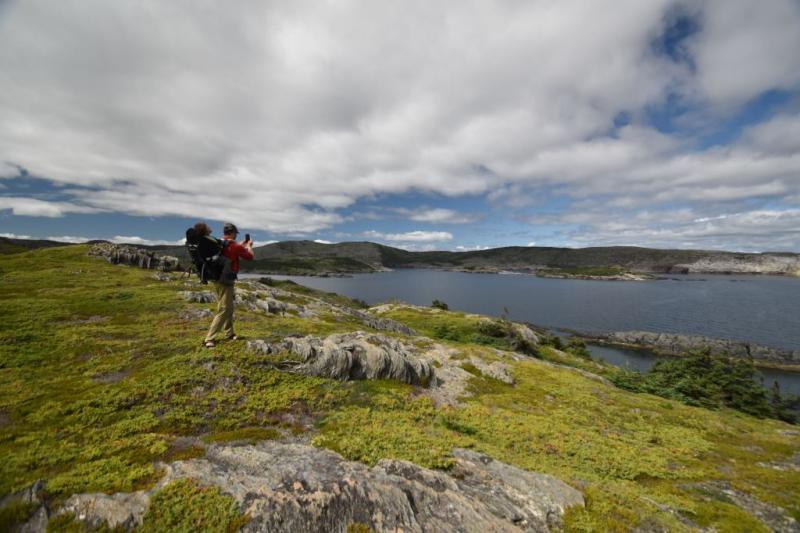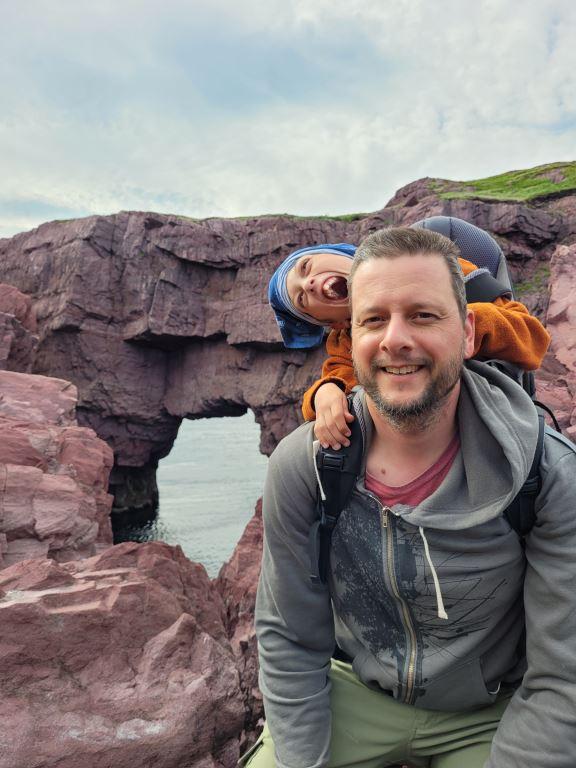 He's always loved the vantage point of being high up on our backs, and this summer was no exception: the WCK pack provided him with a view of the ocean and the shore, as well as his energetic sister Sky running ahead with the family dog, and gave him lots of chances for giggly backpack-selfies.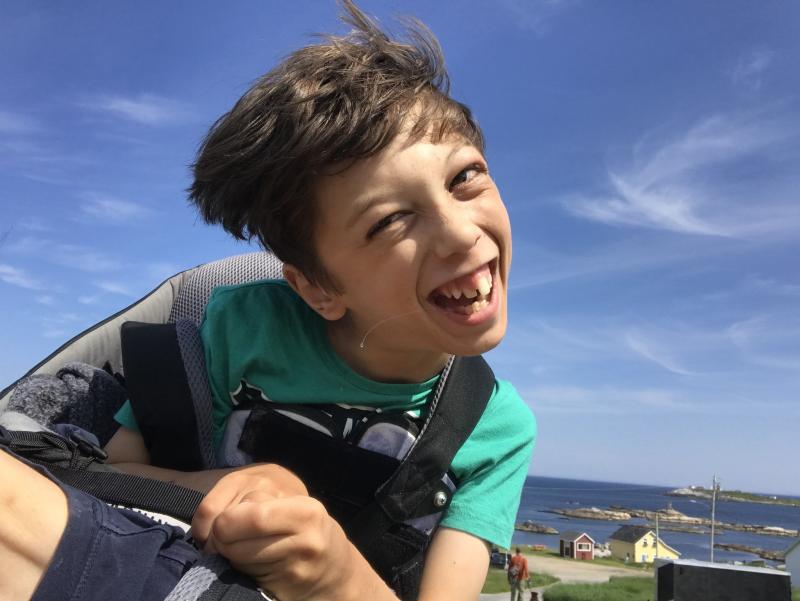 To carry River, we need a second person to lift the pack up onto the carrier's back and back down again, but once he's on we're good for an hour or so before he needs a break. The one adaptation we've had to make is that we stuff towels alongside him inside the pack, as his narrow little body doesn't have enough support to keep him upright within the pack without some extra padding. We use the seat cushion to keep him comfortable sitting, and we're still working on finding the right kind of neck support for his head. But the WCK pack is durable and so comfortable for us to wear, and will surely provide us countless future adventure opportunities!