On February 14, 2019, Matt and Katie Doell learned that their daughter, Autumn, had spinal muscular atrophy (SMA), type 1. At her typical 8-week baby appointment, the pediatrician could tell something was not right, and sent her to the emergency room in order to allow her to see a neurology specialist immediately. The specialist presented the diagnosis in a very grim way, predicting that the baby would not be able to survive past the age of 2. "It felt like a funeral," Matt recalls, "because she made it sound like it was inevitable that we would lose her." Matt called his boss to share the news and put in an indefinite medical leave of absence, and when he did he found out that his boss actually knew about SMA and had a connection with another SMA parent. This connection opened the door for Matt and Katie to a broader SMA community that gave them more information and a lot more hope for their daughter.
These new friends directed the Doells to a doctor at Massachusetts General Hospital, where Autumn was established as a patient, and at 13 weeks she received her first dose of Spinraza. The family stayed in Boston for three months as Autumn completed her "loading doses" of Spinraza as well as gene therapy through a compassion drug dose. Like many SMA families, they then made the trip from their home in Louisiana to Massachusetts every four months for Spinraza doses, until Risdiplam was approved, and they switched over to an in-home treatment.
This sassy and confident little three-year-old not only survived past her prognosis but is now walking with the support of parallel bars! As Matt and Katie's despair and grief turned to hope and joy, someone told them: "Your life is going to be different, but it doesn't mean it won't be a good life."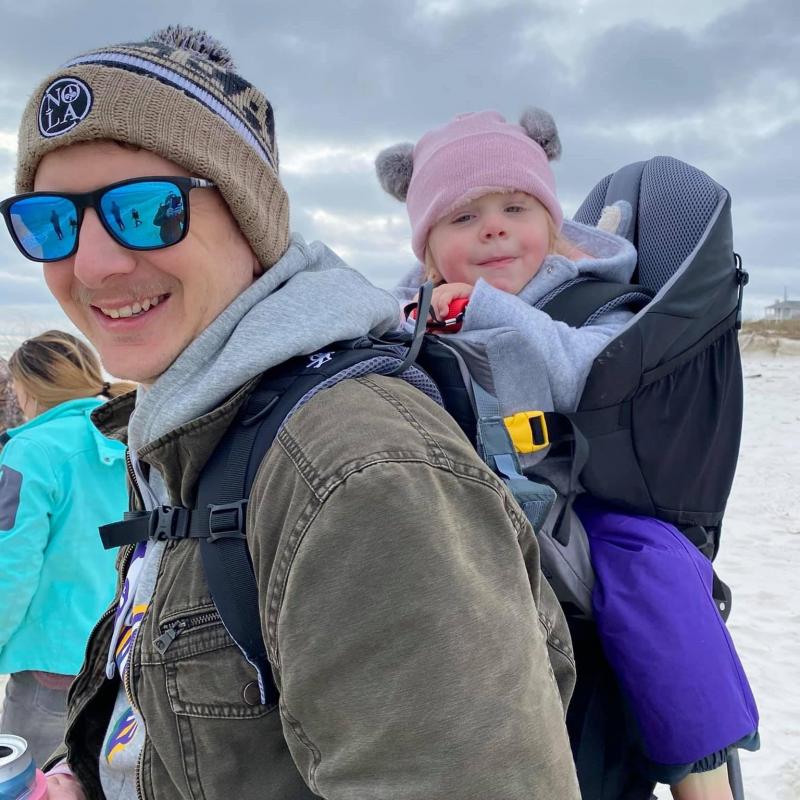 For the past three years, the family has commemorated their "diagnosis day" – Valentine's Day – by taking a walk on the beach at Gulf Shores. And in 2021, they were able to take this walk with the help of the WCK pack. While they hadn't heard Kevan's story before, they had recently entered a raffle auction through our friends at Fighting for Kaiden (F4K), and they won the pack as a prize. They also received a wheelchair through F4K.  
Just a few days after that hike last year, Kevan got to visit the Doells in person. In fact, they were the first family the WCK team met on our "flagship family tour" to the deep South. Kevan was unsure how families would respond to his desire to visit them in their homes, but the Doells were very welcoming, and Kevan was so encouraged by his time with them.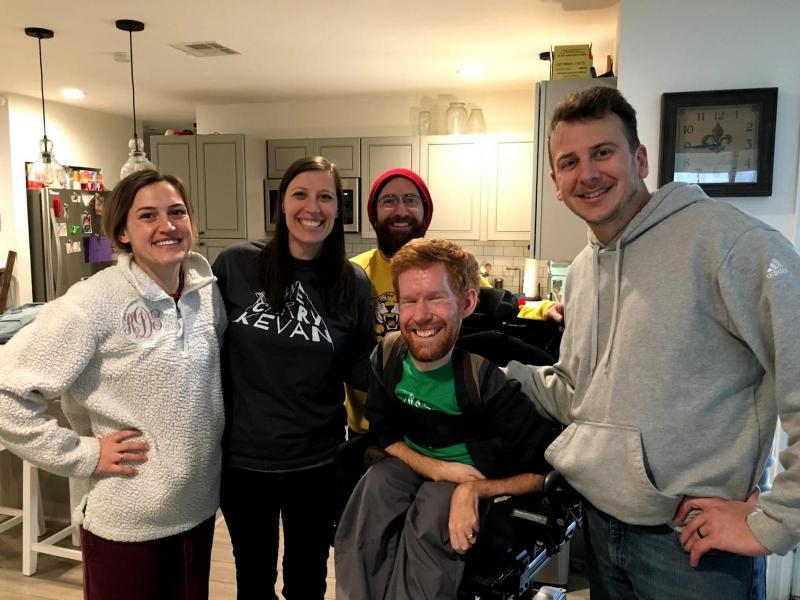 One of the family's most exciting backpack adventures so far was to Oak Mountain State Park in northern Alabama last year for Thanksgiving, where they hiked through the woods to a waterfall. "We did the whole hike, and there were definitely some white-knuckle moments," Matt says, laughing and shaking his head at the memory. "But at every obstacle there were hands behind and in front of us to support us." Matt carried Autumn, but their extended family was there to carry Matt – Katie was close by to spot him when the terrain was difficult, Autumn's grandma was nearby too to point out things along the way, and others went ahead to scope out the trail and offer a helping hand for stability. Autumn's older brother, Brody, got to ride on their uncle's shoulders too, so he could be up high beside Autumn and experience it like she was. Autumn is a fearless thrill-seeker, so while others were more aware of the risks of the trail, she giggled and blissfully squealed, "Weeee! I'm flying!" and stuck her arms out to the sides like wings. Her parents can see how being in the WCK pack has given her a chance to build confidence in who she is and how she can relate to and impact her world.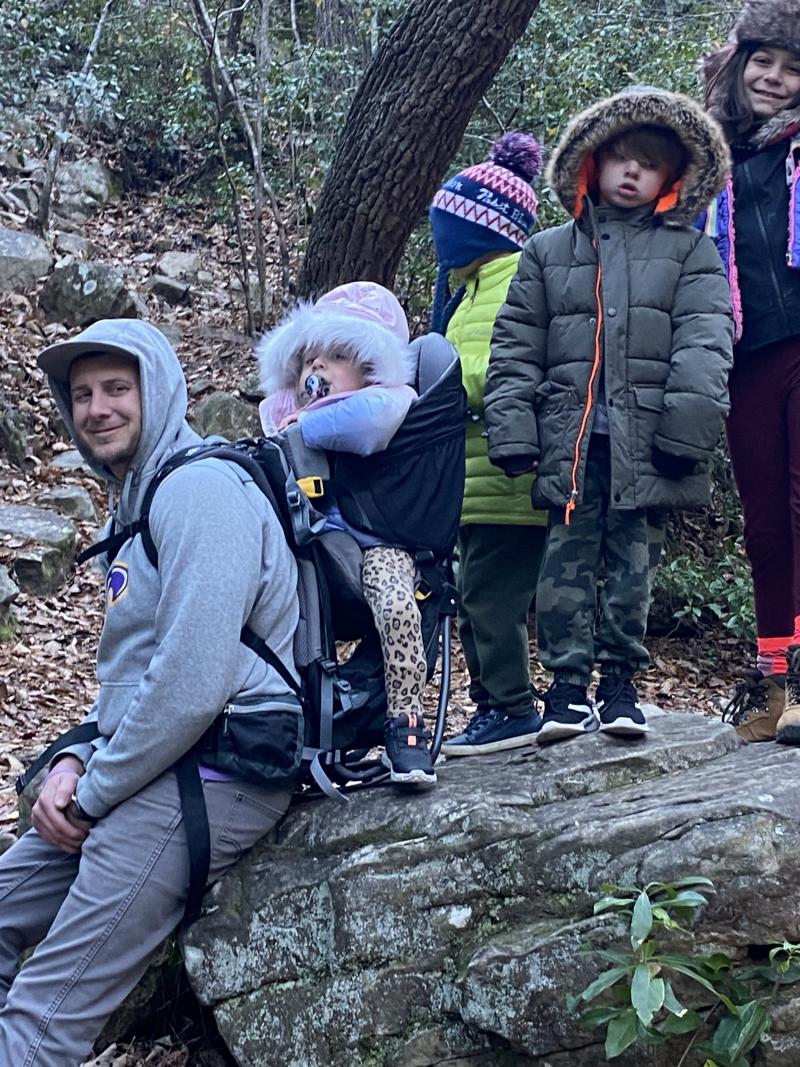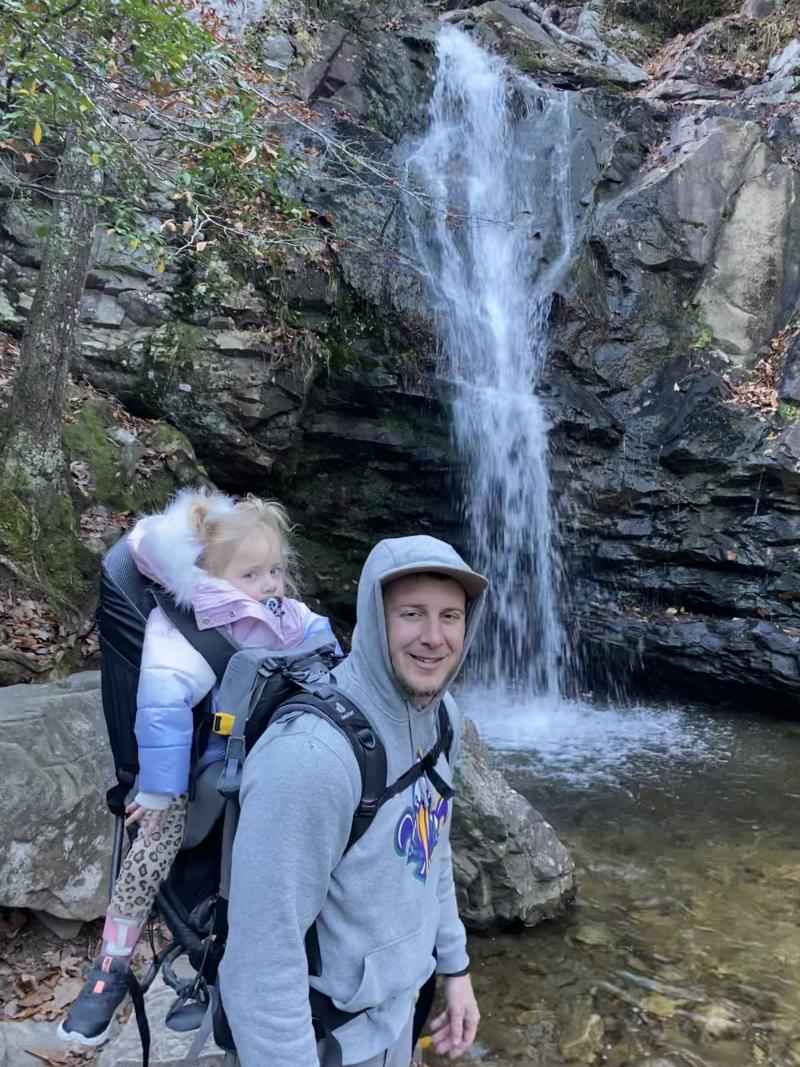 Matt says he feels a special connection with Autumn when he carries her. "She talks right by my head, and I can see her smile when we take selfies together. I'm grateful for the perspective she's given me on life."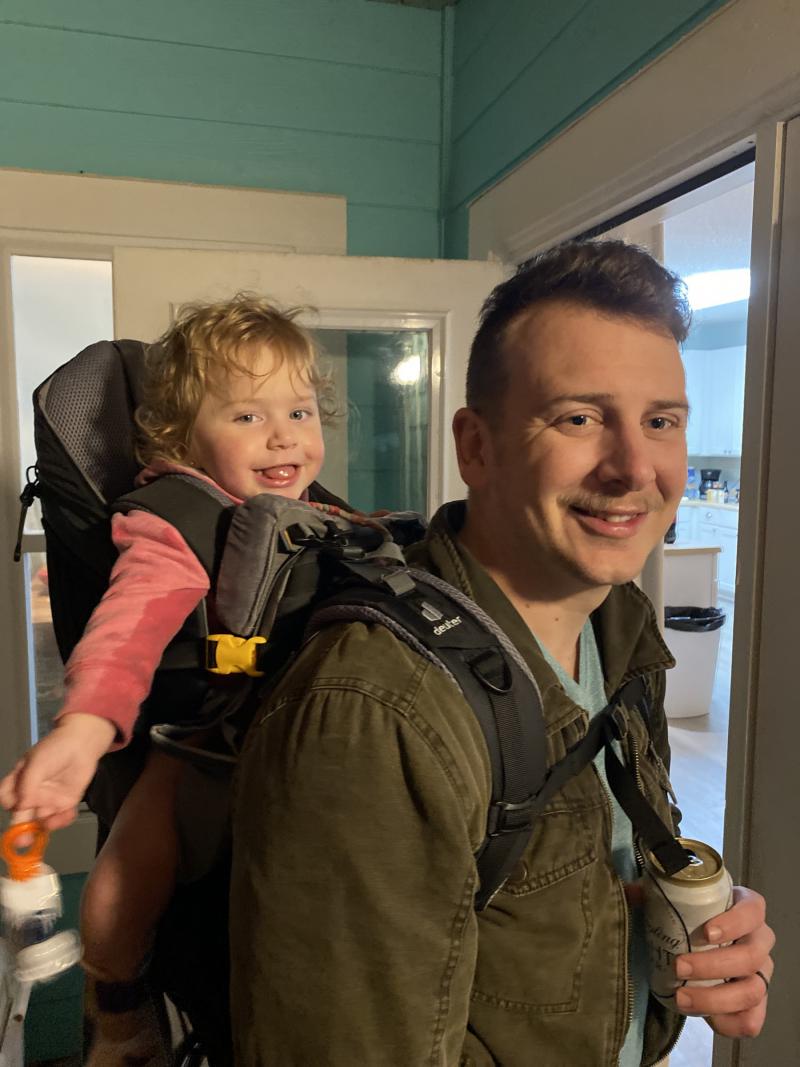 There was a time when Matt and Katie thought it would be irresponsible to have another child because of the probability that it might also be disabled. But because of their strong support system and the ways Autumn has enriched their lives, all that changed. "Each of their lives is a blessing, not a burden," Katie says as she rocks their healthy 3-month-old baby, Elsie, in her arms.
Matt and Katie seek to raise all three of their children to care for and look out for one another. For example, Brody has some social struggles, and that is Autumn's strength so she can help him in that area, while he is physically strong and active and can help Autumn in her weakness. "It's good for them to have each other," Matt says. That is a truth that is good for all of us to remember.