Fun fact: The whole team has only been assembled together, in the same room, twice in our lifetime. 
The first time was a few years ago, before we even knew this project would be a reality, let alone before we knew who'd be involved. Tom a Philip were on tour with a band called The Collection, friends of mine from back home in North Caroline. They were coming through Fort Wayne, so I set up a show for them, and Ben was kind enough to run sound. That was it. An awesome night of music and they were on their way. 
It wasn't until a year later that We Carry Kevan came into view and the team was handpicked by Tom and me. And then, it wasn't until March of 2016 (at least six months later) that we all actually came together in person. Let me tell you about that day, because it was great!
Ben flew in from Fort Wayne that afternoon and we headed to a meeting with some guys who were interested in the trip. Tom and Philip joined as soon as they could, being middle school teachers and all. The meeting was great and I was impressed by how well the four of us conversed together. We were all on the same wave length. Not only that, but there were aspects of the discussion that we each expressed better than the others, and those transitions were fluid. 
After the meeting, we went downtown for a team photo shoot. Simply put, we could not stop laughing. And the rare moments when we weren't laughing, we were at least beaming with delight. I, for one, could not stop smiling like a goofball.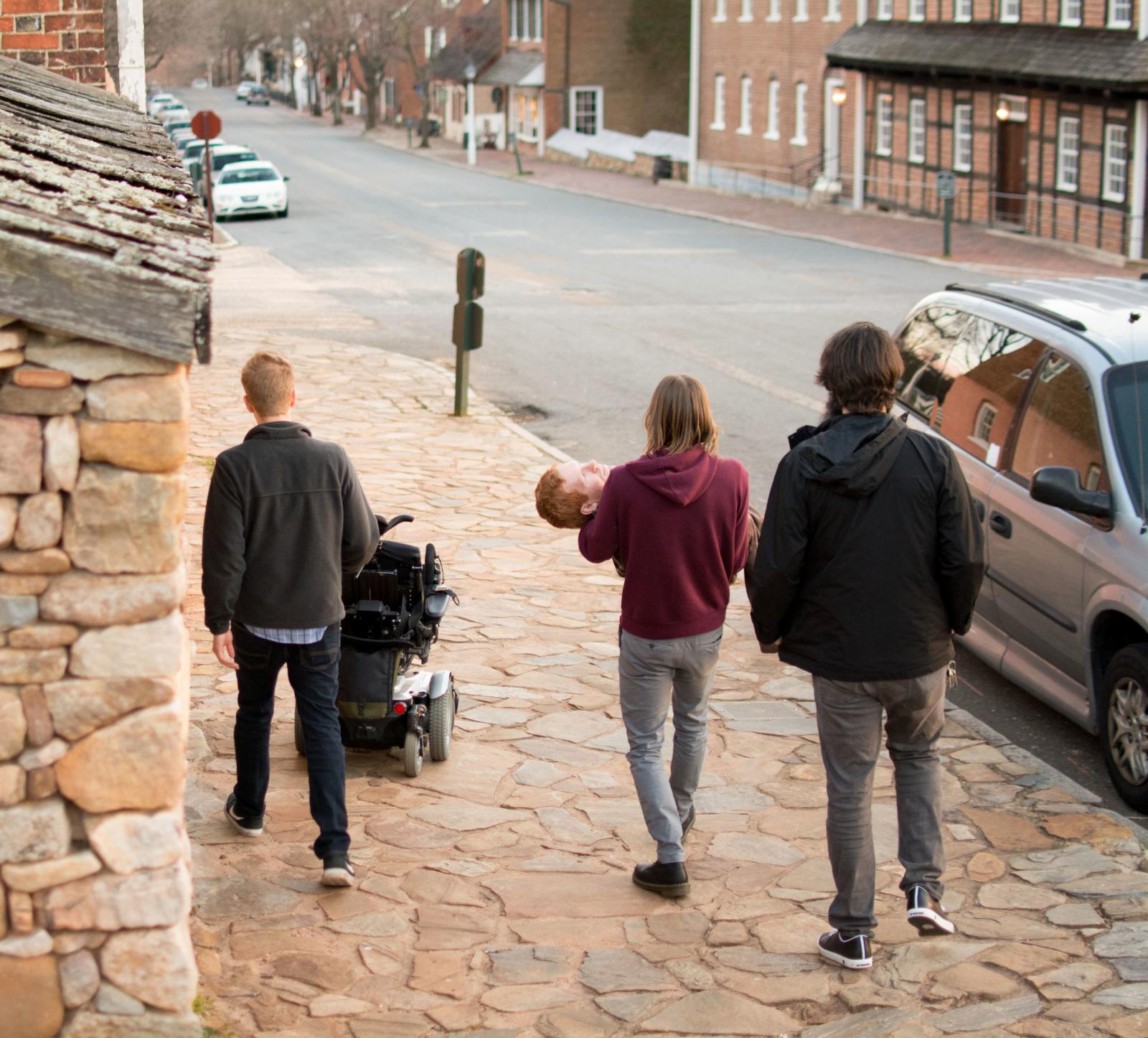 There was a connection between us, an energy of courage, creativity, and humor that ran through our veins and burst out of every limb and digit. We had these plans (crazy plans) to take on the world, and as we walked and talked through Old Salem, I was filled with the sense that maybe -- just maybe -- we really could.