I was sitting in church recently on a Sunday morning and realized something really wonderful. It was during the music. There was a family just in front of Katie and me—it was a single father with his five-year-old daughter. She was standing on the pew, and he had his arm around her to keep her balanced as they sang along. Not only could the pigtailed little girl see everything going on from up there, but she seemed to feel safe and secure to enjoy the song and her surroundings.
Then my attention went to the stage, where the band was playing. The bass player, a man in his mid-40s, plucked away at the strings and bobbed his head faithfully to the rhythm. Not uncommon for bass players, but there was something different about it. It seemed like he was doing it on purpose. That's when I realized his teenage son was sitting behind him at the drum set. The bass player, bobbing his head, was kindly giving a visual to the beat for his son to follow. And he wasn't facing him or turning to give him cues. He didn't draw attention to his son's need for dad's support. He just bobbed his head like any ol' bass player would. 
And at the end of the service, when we concluded with Communion, one of the elders shared a video from an Olympic track meet. One of the runners suffered an injury partway through the race. When any other runner in this situation would have forfeited, this man got up and limped painfully along to finish the race, even if it was dead last. 
This is inspiring enough, isn't it? But then, from the corner of the screen, we see an older man push through the crowd and find his way onto the track. Security chases after him, but he manages to get to the injured runner. There's no mistaking it—he is the runner's father and his biggest fan. Security tries to escort him off the track but he swats them away. This is where he's supposed to be! He takes his weeping son by the arm and walks alongside him, bearing up his weight, halfway around the now-empty track, all the way to the finish line.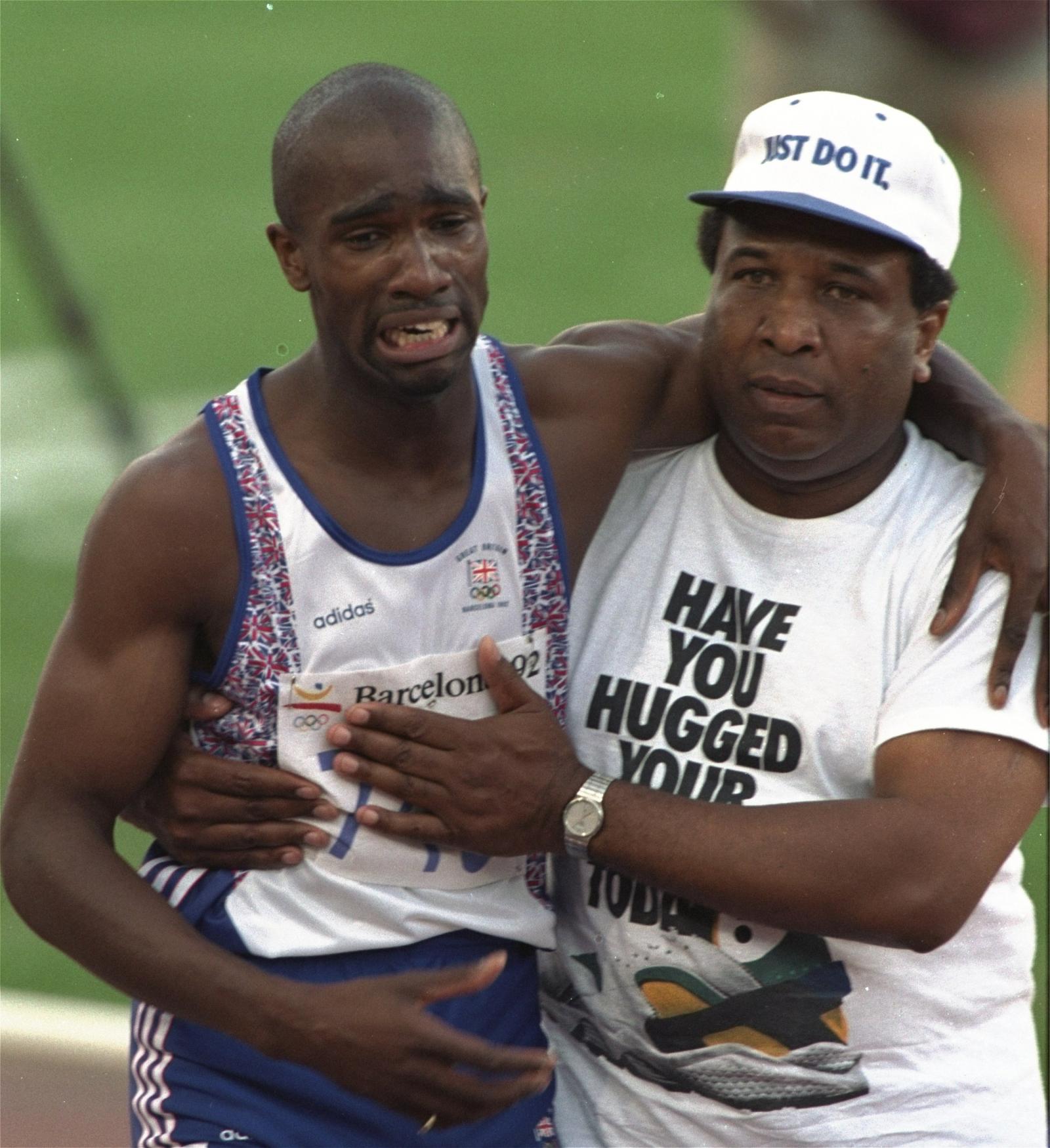 "If you then, who are evil, know how to give good gifts to your children, how much more will your heavenly Father give good things to those who ask Him!" (Matthew 7:11) And if we, as children, can find such joy, security, and comfort in the support of our fathers, "who are evil," how much more fully will we find these things in our heavenly Fatherly, who "is light, and in Him is no darkness at all!" (I John 1:5)