In June this past year, Katie and I went with Ben and a crew of friends to see some amazing families around Colorado. Our visits kicked off with a bright blonde little boy named Connor, who met us with his mom on a paved path alongside a river. Connor used a walker-type frame with wheels, and a harness to hold him upright as we walked beside each other. He loved feeling the sun on his face and smiling at everyone we passed.
It wasn't long before we came to a break in the wood beam fence between us and the river. Connor's mom squatted close to him and asked if he wanted to go down to the water. His response was laughter, so she unbuckled him from the walker and took off his shoes. She scooped him up in her arms and carried him across the wet, flat rocks to the river's edge. 
I looked at Ben and he nodded with a childlike grin. His shoes were already halfway off. Next thing I knew, he was carrying me across the rocks, too, following mom and son. As we sat down beside my new friend, my bare feet plunged into the freezing current. Connor's feet were already in, and he giggled at the icy sensation in contrast to warm sunlight. His joy was contagious. Cold water—a feeling I would normally shy away from, I embraced and even delighted in.
People floated along on inner tubes, letting out high pitch yelps as blind dips took them by surprise. With every scream from unsuspecting drifters, Connor burst into laughter. Ben and Katie took turns holding me while Connor's mom held him. He and I played in the water at our ankles. I would tickle his foot with my finger, he would splash my shin with his toe. I'm not sure how long we were there. Time seemed to collapse in on itself. I half-expected to see Mark Twain on the opposite bank, snoozing the afternoon away.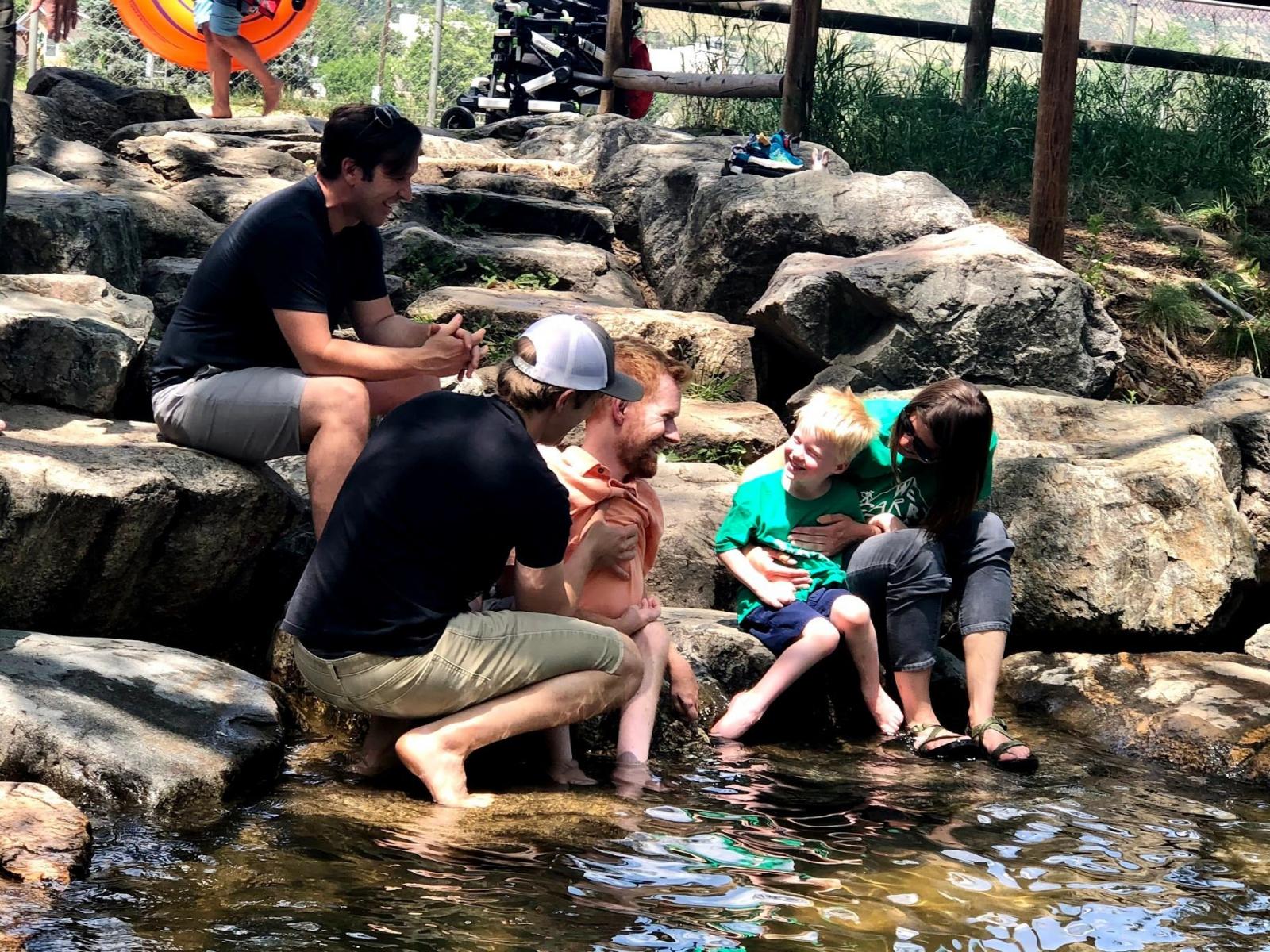 We live in a world of big gestures and even bigger intentions. But when I think back on 2021, the gestures I remember are Anna's smile and Kolton's mischief; I remember Annellyse's sweet eyelashes batting, and David asking his mom for a hug; I remember the tenderness of these families to their children and the world around them. And I remember Connor's giggle, and his toe flicking ice cold mountain water against my shin.