It has been a joy over the past five years to be in touch with families all over the world! And in the past year and a half, we've seen about 400 backpacks go out to families in over 20 countries. My sister has kept a wonderful database of where all these families are located, and even put together a map with pins marking their cities. As one team now sat in Louisiana and the other in Alabama, we started looking at that map. What families were around us? 
While the team in Alabama visited a family near them, my crew found a family just south of us in a suburb of New Orleans. Matt and Katie were pulling into their driveway from vacation when we called them. Could we come the next day to see them and their daughter, Autumn, for whom they had gotten the backpack? They were delighted, especially when we offered to bring Raising Cane's for lunch! 
Our time with Autumn was brief, as we arrived just before her nap, but lunch with her parents was a ball. Matt and Katie have backgrounds in sports medicine, so it was great to hear how that has come in handy for raising their daughter. Everything from using their knowledge for care and therapy, to having the vocabulary to research and get the help she needs from doctors and government programs. They are a strong couple, full of spunk, wit, and humor. It was so rich to spend a few hours with them, trading stories and sharing both tears and laughs with the same depth. 
We also got to have a dance party with two amazing families in Atlanta later that week. We met the families of kiddos Ali and Atlas in a church parking lot as the sun set behind its steeple. The evening air was cool but we kept moving to stay warm as Christi (our team was all together by now) set a bluetooth speaker on the ground and acted as DJ for us. 
For a few sweet minutes, time and disabilities and even the weight of the present world were transcended as we made a giant circle and took turns showing off our moves in the center. Looking back on that night, I can't help being reminded of the Kingdom of Heaven and that old hymn that says, "The things of earth will grow strangely dim in the light of His glory and grace." 
Between New Orleans and Atlanta, we rendezvoused with the rest of the team in Mobile. While we were there, we got to spend an evening with Christi's brother, renowned online in the gardening world as "David the Good." Our families go way back even before I was born, so in many ways, it was like a family reunion. His amazing wife Rachel made chili and cornbread. David did a live interview with Connie and I on his YouTube channel, where we had an impromptu fundraiser campaign and raised enough to sponsor a backpack! The interview ended with our team gathering around the camera to sing "What A Friend We Have In Jesus," a perfect midpoint anthem for our little adventure around the southeast.
In case you missed this live interview you can find it here…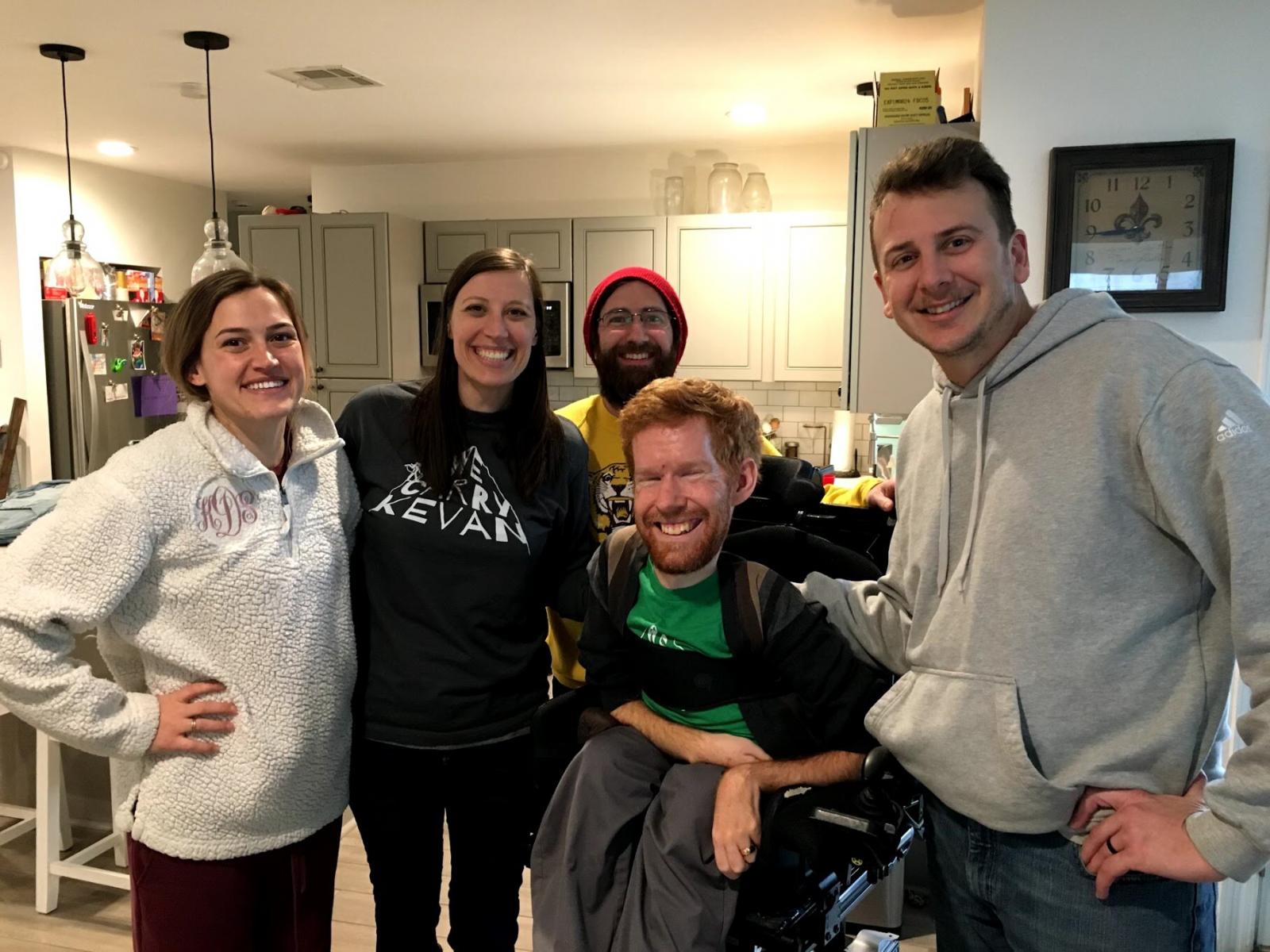 Hanging with the Doell's in Louisiana!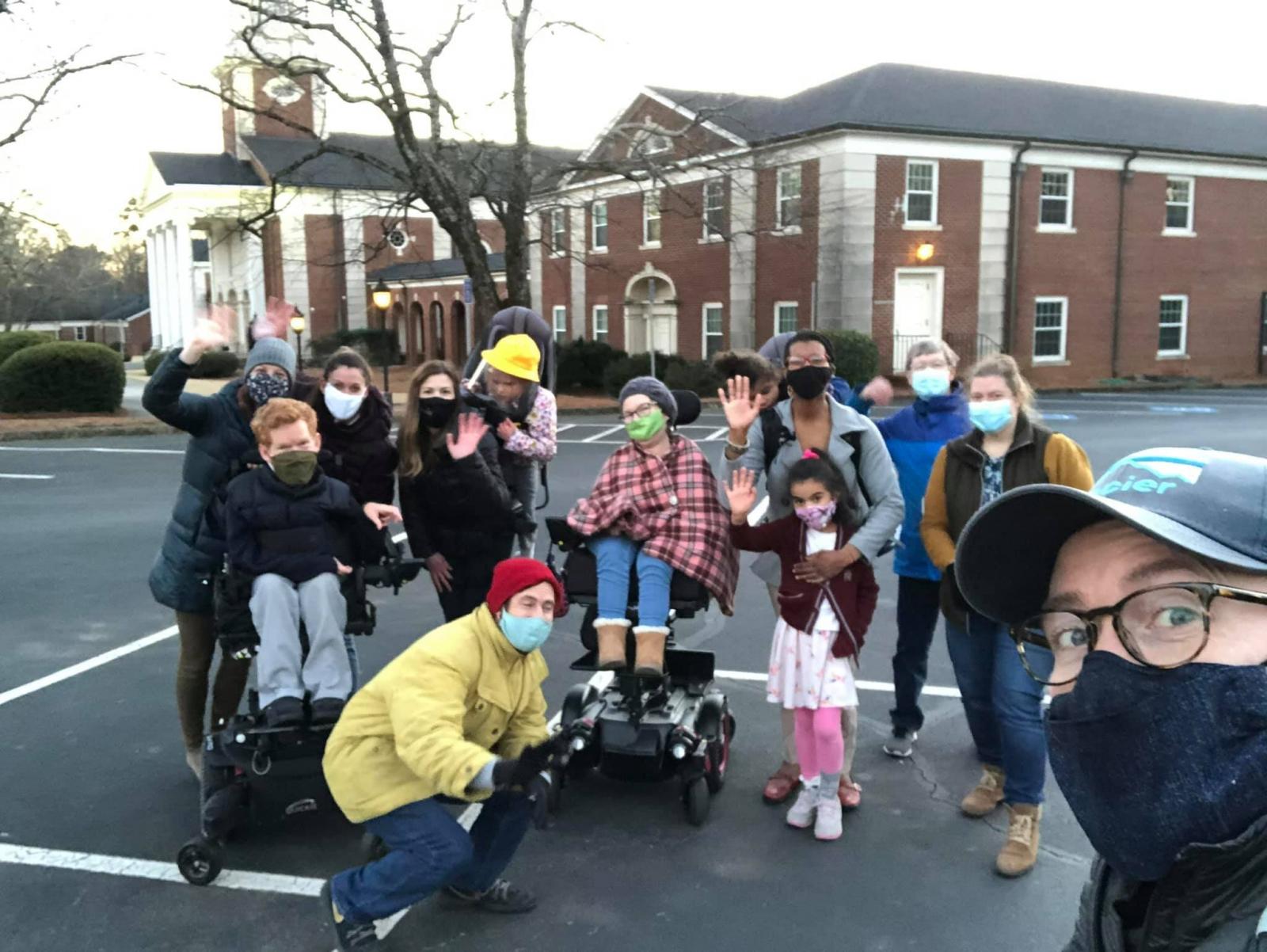 Atlanta parking lot dance party!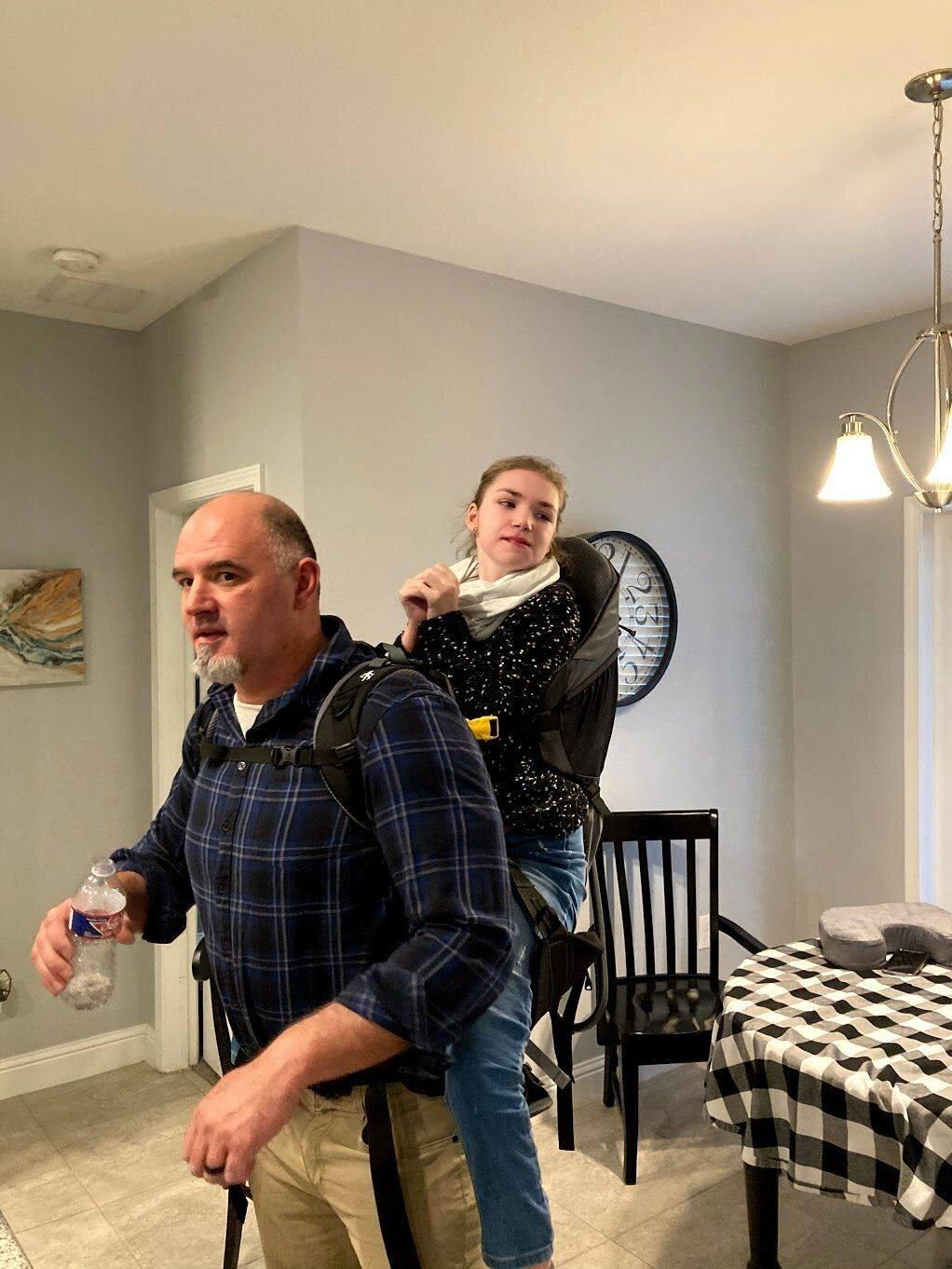 Hanging with the Aiken's in Alabama…